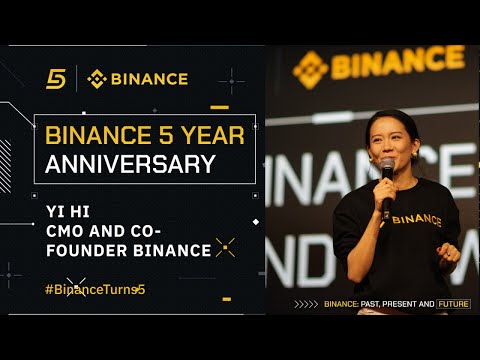 Join Binance CMO and Co-Founder, Yi He as she explores her journey with Binance and more.
From her views on the state of the industry to the impact that Web3 will have on users around the world, this can't-be-missed session from our 5YA celebrations give you a chance to peek behind the curtain and understand the people that drive Binance towards success.
Download the Binance app: https://binance.onelink.me/y874/cb98de36
Follow Binance:
Twitter: https://twitter.com/binance
Facebook: https://www.facebook.com/binance
Instagram: https://www.instagram.com/binance
Tiktok: https://www.tiktok.com/@binance
Reddit: https://www.reddit.com/r/binance
About Binance:
Binance is the world's leading blockchain and cryptocurrency infrastructure provider with a financial product suite that includes the largest digital asset exchange by volume.
Disclaimer: Cryptocurrency investment is subject to high market risk. Binance is not responsible for any of your trading losses. The statements made in this article are for educational purposes only and should not be considered financial advice or an investment recommendation.